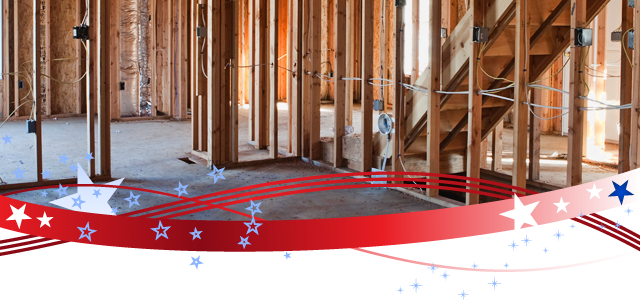 Let Grand Finale Cleaning, Inc. be your personal cleaning crew!
Thank you for considering Grand Finale Cleaning, Inc. for your new construction cleaning needs! We specialize in rough cleaning, touch ups, and final cleaning of new homes for those special final touches that set you apart from other builders/sellers! We currently work for over 50 builders in Oldham, Jefferson, Shelby, Spencer, and Henry Counties in Kentucky, and we can offer references at your request!
Why not do it yourself?
With the cost of labor, along with the cost of supplies, it just makes sense to hire a professional cleaning service to take care of it for you! Our cleaning specialists are professionals who do these types of accounts on a daily basis, so their routines are quick, thorough, and methodical! As a company who has over 20 years of new construction cleaning experience, we pay attention to the little things that your buyers will notice! We do everything from touchups to deep cleans, and we also have a machine that works great on unfinished basement floors! We supply our own cleaning supplies, and you can take comfort in knowing that we know what cleaning products are recommended for the materials used in each home. So let us do the work and relax, because we are licensed, bonded, and insured, and our work is guaranteed EVERYTIME!
What sets Grand Finale Cleaning, Inc. apart from the competition?
There are over 90,000 building service contractors in the USA that are registered and probably another 25,000 that are not.
How do you know who is right for you?
First they must be insured, at least with a $1 million dollar liability policy. (Grand Finale Cleaning, Inc. carries $2 million!)
They must be licensed or registered with local and state agencies.
They must be trained and knowledgable in the industry. Owning a vacuum cleaner does not constitute knowledge!
The must have the ability to perform their services for you on a consistent basis. (This is our only job and it's full time!) It can not be operated as a part time business.
They must prove through references stability in the industry.
They must be financially stable enough to provide you with the latest in equipment, chemicals and updated methods.
In our ever changing world and the continuing development of new diseases and threats to our health, staying updated is a primary concern of our industry.
If you choose Grand Finale Cleaning, Inc.
We are a local business
We tailor our services to your needs
We offer liability and workman's comp,and we are bonded and licensed
We offer references
We have one office
Our employees are employees of Grand Finale Cleaning, Inc. We hire them and determine what jobs fit each employee best
We are a knowledgeable company and we stay up to date on safety and job training
We are operated by 2 owners who are active managers in the company