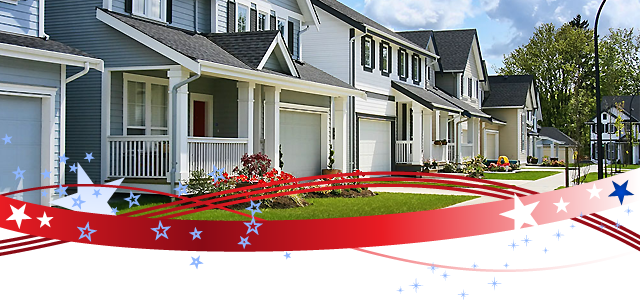 Let Grand Finale Cleaning, Inc. be your personal cleaning crew!
Residential cleaning services can include, but are not limited to:
Kitchen

Clean countertops and backsplash (everything removed and put back)
Clean small appliances
Microwave inside and out
Stovetop taken apart and cleaned
Oven exterior cleaned
Refrigerator exterior cleaned including water catcher
Cabinets washed,dried and polished
Dishwasher and trash compactor exterior
Outside of trash barrel cleaned
Sink,faucet, and drain scrubbed and left shining
Inside window over sink cleaned
Table and chairs washed
Floors vaccumed and washed
Dish drainer mat cleaned
Toaster emptied of crumbs
Water bubblers wiped down

Bedrooms

Furniture polished tops/sides/bottoms
Under the bed vacuumed
Carpets vacuumed
Walk in closets vacuumed (shoes removed upon request)
Beds made and linens changed if left out
Lampshades wiped down or dusted
Mirrors washed, cleaned, dried

Bathrooms

Commode inside, out and behind cleaned
Shower stall washed
Shower glass doors washed inside, outside, and dried
Shower door tracks cleaned
Tile walls washed and left shining
Jacuzzi tubs washed including jets
Ceiling vent cleaned
Tub washed inside and out
Lights/mirrors cleaned
Chrome left shining throughout bathroom
Soap/toothbrush holders cleaned
Paper holder/towel racks cleaned
Wall next to toilet cleaned
Counters/sinks/backsplash washed
Cabinet exterior cleaned
Floors/rugs vacuumed and washed

Living / Dining / Family Room / Office

Furniture polished/top/sides/bottom/and everything removed and replaced
Couches vacuumed outside and under cushions
Dust lampshades, light fixtures, artwork
Picture frames dusted
Newspapers, magazines, and books straightened
Glass tables cleaned
Carpets vacuumed
Floors/rugs vaccumed and washed

Tasks done throughout home

Trash emptied
Baseboards washed
Window sills and frames washed
Doors/frames washed
Light fixtures/switch plates/ceiling fans cleaned
Glass doors inside and out (weather permitting)
Cobwebs removed
Walls spot cleaned
Chair rails/banisters/railings washed
Wood floors vacuumed and washed
Scatter rugs vacuumed and cleaned under
Blinds/curtains dusted and vacuumed
Overall appearance of rooms left neat and tidy
Dog beds vacuumed
Pet eating areas kept neat and tidy
Artificial plants dusted
Frames and mirrors dusted
Alarm pad tops dusted
Chandelier dusted with feather duster
Outside of washer/dryer cleaned
Small pieces of furniture moved and cleaned under
All granite and marble towel dried after washing
Open shelves emptied, cleaned, and items replaced neatly

Available upon request

Inside oven and refrigerator
Widow washing/outside sills cleaned
Wall washing
Cleaning done inside hutches or china cabinets
Cleaning inside cabinets and drawers
Detailed washing/cleaning of chandeliers
Washing blinds
Polishing of wood panels/woodwork
Ceiling fans that can not be reached
Cathedral ceilings cobweb removal
Extensive organization
Bookcases emptied of books, cleaned, and put back
Detailed cleaning of highchairs
Laundry/ironing
Our Residential Customer Base is BOOMING! …and here's why:
Safety & Security
Our customers feel secure, because they know that the person we send into their home is professionally trained, and carefully screened. We are also licensed, bonded, and insured!
Professional & Timely
Our cleaning specialists will get in, do the job accurately,and get out! Grand Finale Cleaning, Inc. has over 35 years of cleaning experience, and we pass that experience on to our employees with at least 3 weeks of training before they go to the jobsites on their own. We have regularly scheduled training meetings, and give our employees tips on how to get the job done more efficiently.
Customer Service
We strive to build STRONG CUSTOMER RELATIONSHIPS. We keep in touch with our clients by doing monthly quality calls and being accessible by phone 24 hours a day, 7 days a week. Our customer service will not be outdone!
Quality Assurance
We do monthly quality calls, and randomly do jobsite evaluations on our employees to make sure they stay up to our standards!
Referrals
Our customers think we are the best,they spread the word, and we reward them! As a valued customer of Grand Finale Cleaning, Inc., you can take advantage of our referral program, too! Earn gift certificates towards your own cleanings with each referral that uses our services!